"What constitutes a successful Boy Scout?"  The question really has no answer. Scouting is a personal experience and appeals to different boys in different ways. As adults, we also define success in many ways – some seek high position, some measure success in terms of income, others may be motivated by a sense of discovery – "success" can be an elusive term to quantify. If we were to offer one definition of success as a Scout, it would simply be that a man look back on his Scouting experience with a smile and know that he's a better man for having been a Scout.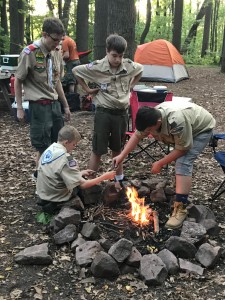 To Scouts, set your goals and stick to them. You'll feel better about yourself as you make your way through the program. Start with achieving the First Class rank – that marks you as a "complete Scout" – you've learned the basic skills of Scouting that will serve you well for the rest of your life. Help others. Try to participate in as many Scouting activities as you can. It's through activities – particularly outdoor activities – that you grow. But, above all, have fun. Life is an adventure. Enjoy the ride.
For parents, in Scouting you have a unique opportunity. You have a short sliver of time to share Scouting experiences together with your son – to enjoy life's ride side by side. What could be better than doing so away from the distractions of modern life where you can share in the most simple and basic ways. Scouting isn't just for the boys – it's for all of us.
Scouting is a wonderful program and offers boys tremendous opportunities to grow as individuals, practice leadership by actually being leaders, learn skills that they'll use throughout their lives, and develop as solid citizens. As with anything else in life, however, results are directly proportional to commitment. The most successful Scouts are motivated and nearly always have the strong backing of a committed family.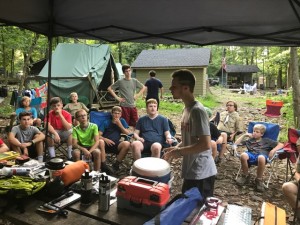 In Troop 2 we have dedicated leaders who will work diligently with our Scouts to help them achieve their potential, but getting the most out of the program takes an active partnership among parents, Scouts, and Scouting leaders. Working together we can maximize the benefit of the program for our troop and our Scouts.
Happy Scouting!
The Leaders of Troop 2