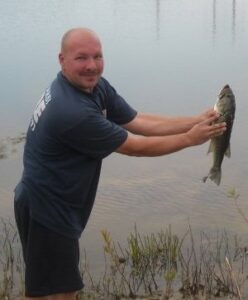 Name: Tom Wright
Current Position: Scoutmaster
Highest Rank in Scouting: Life Scout
Awards: Brotherhood Member Order of the Arrow
Years in Scouting: 23
Past Positions: Cub Master, Den Leader
Favorite Camp Meal: Steak
---
Previous Scoutmaster

Name: Peter Piergiovanni
Highest Rank in Scouting: Eagle Scout
Awards: Brotherhood Member Order of the Arrow
Years in Scouting: 19
Past Positions: Den Leader, Assistant Scoutmaster, Committee Chairman
Favorite Camp Meal: Beef Stew
Favorite Song: Mountain Dew
Favorite Skit: The Bean Skit
Favorite Summer Camp: Resica Falls – not only is it a beautiful place with a great program but it was the first summer camp I went to as a Boy Scout, then it was the first summer camp I went to as an adult volunteer, and that same year was my sons first summer camp there too.
Most Memorable Trip:
Two times to Washington D.C. with my Boy Scout Troop 369
Philosophy: I like when the boys are having fun, trying to accomplish new things and learning how to lead and stay organized.
Favorite Memory: When I was an older Boy Scout and Senior Patrol Leader we had a lot of fun as a Troop with some really enjoyable experiences. I really enjoyed when we made up our own unique skits for the closing campfire at Goose Pond Scout Reservation and led some contemporary songs like "Rolling on a River" and "I Heard Through the Grapevine."
Favorite Scoutmaster Minute: My Favorite Scoutmaster minute is more like an appreciation for the three Scoutmasters I had as a boy. All three had there own personality, sense of humor, Scout Spirit, talents and direct or indirect advice shown by their example. I have to believe my life was positively shaped by their commitment to us Boy Scouts and the attention they gave me.
---
Previous Scoutmaster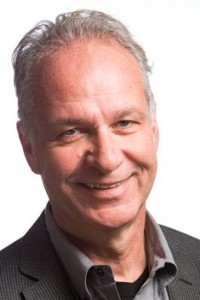 Name:  Barry Carney
Highest Rank in Scouting: Eagle Scout
Awards: Brotherhood Member – Order of the Arrow
Years in Scouting: 37 Years
Past Positions:  Den Leader, Cubmaster, Summer Camp Coordinator
Favorite Camp Meal:  Lasagna in a Dutch Oven
Favorite Song: The Billboard Song—Ask me to sing it sometime.  I loved it when I was a scout and I still love it today.
Favorite Skit: The Lawnmower Skit.
Favorite Summer Camp (Tie): Ressica Falls (Mountain) or Camp Rodney (Water)
Most Memorable Trip: High Adventure to Sea Base.
The Boy Scouts have an amazing selection of camps throughout the United States and the World.  It was always a dream to go on a Boy Scout High Adventure.  I think I was born to be near water—I love the ocean.  It was truly a life changing trip to go to Seabase in the Florida Keys.  We lived; we ate; and we sailed for the week.  You learn a lot about yourself and you crew when you're on a boat for the week.  It's a scouting adventure I'll never forget.
Philosophy: Scouting is "Boy Lead."  I don't like the phrase, "Adult Leader."  I consider myself an adult "advisor" or a "mentor."  I provide some feedback, thoughts, and ideas and make sure our events are safe.  Ultimately, it's up to our youth leaders to plan the agenda and learn to be leaders as they help our scouts advance on the road to Eagle Scout.
Favorite Memory: I have so many memories of scouting, but one thing I enjoy is getting up an hour early at summer camp and sitting in my camp chair and watching the sun peak over the horizon.  It's always so quiet and I think to myself, "what will this day bring" and getting ready for the one thing our scouts will always remember–waking up every day to the phase—"POLAR BEAR…"
Favorite Scoutmaster Minute: The Compass.
A compass is a simple instrument. It reads the magnetic forces of the earth and points to magnetic north. If you get it too close to another magnet, it can give you a false reading. In the hands of a skilled scout, it can help keep you on the right path.   In the Scout Oath, we promise to be morally straight. Like the needle of a compass, our morals guide us on the paths of life. There are influences giving you false information, but if you remain true to the morals you have learned from parents, church leaders, and scouting, you can keep on the correct path.